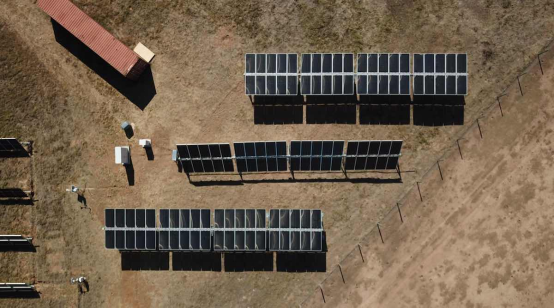 Efforts to decarbonise the operations of the world's largest open pit platinum mine, in South Africa, will see the addition of a mobile plug-and-play solar plant to help power hydrogen production that, in turn, will power the world's largest fuel cell electric mining haul truck.
Norwegian solar company Release by Scatec announced this week that it had entered a 
two-year lease agreement with France-based energy giant Engie, to provide a 616kW version of 
its scalable containerised solar power solution.
The mobile PV generation unit will be used to provide power for a 3.5MW hydrogen electrolyser installed by Engie at Anglo American Platinum's massive Mogalakwena Mine in Limpopo, South Africa.
The electrolyser was installed as part of a partnership between Engie and Anglo American to develop a renewable hydrogen production and refuelling solution to support a hydrogen-powered mine haul vehicle.
That project, which kicked off last year, saw Williams Advanced Engineering use eight Ballard FCveloCity-HD 100kW fuel cell modules to power a retrofitted Ultra heavy-duty mining truck in 
the demonstration project – the world's largest to run on hydrogen.
The electricity for the hydrogen was to come partly from solar and partly from the grid – and the contribution from Scatec this year brings the solar into the equation.
According to Scatec, the electrolyser capacity is larger than the daily demand of the truck, thus allowing for storage at night or when solar radiation is poor, and maximising the renewable share of the hydrogen.
If successful, the long-term target is to convert the entire fleet of haul trucks at the mine to hydrogen, as well as at Anglo American's other mining operations around the world.