Description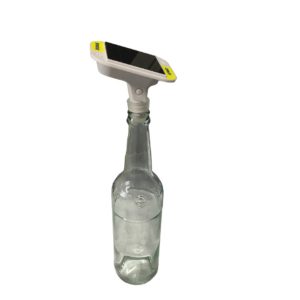 Best Quality Amazing Price Supply Thin-film solar Panel with 650mAh Ni-MH Battery
Solar Table Reading Lamp for Off-grid Areas
Product Description
Usage : home lighting , reading light for children study , By solar and micro USB charging .
1. Improving the reading and cooking environment .
2. Best choice for replacing candles and kerosenes.
3. Three times brighter than candle and kerosene lamp.
4. Amorphous solar panel.
5. Use good 650mAh Ni-MH battery .
6. Portable and Rainproof design .
7. Smart LED indicator for solar charge idensity.
8. Have 2 years warranty .
9. The unit price is acceptable by most family .
10.Use 100% ABS body material,durable & Wrestling .
Solar reading lamp Specifications :
High Quality Brightness Solar Table Reading Lamp For Indoor Lighting
Our Mission:
Offer Qualified Solar Lighting Solutions For Off-Grid Areas.
Our Promise:
Our All Solar product 1-2 Year Warranty.
Our All Solar Panel quality is 5-10 Year Lifespan.
Our All LED bulbs are 50,000 Hours Lifespan.
Our Products Can Meet The Standards As Followed:
ISO, SGS, BV, COC, PVOC, SONCAP, SASO, CIQ, CE, RoHS, ect.
1) Bring a brighter life for no-electricity families
2) Provide light for reading
3) Affordable, mini, durable
Portable solar desk lamp for village home solar lighting
1. Solar desk lamp, High-efficiency integrated Monocrystalline solar panel
2. Smart LED indicator for solar charge intensity
3. One brightness settings
4. Ultra-light, ultra-portable design
5. Multiple-setting Stand allows flexible usage
6. Tough and sturdy design